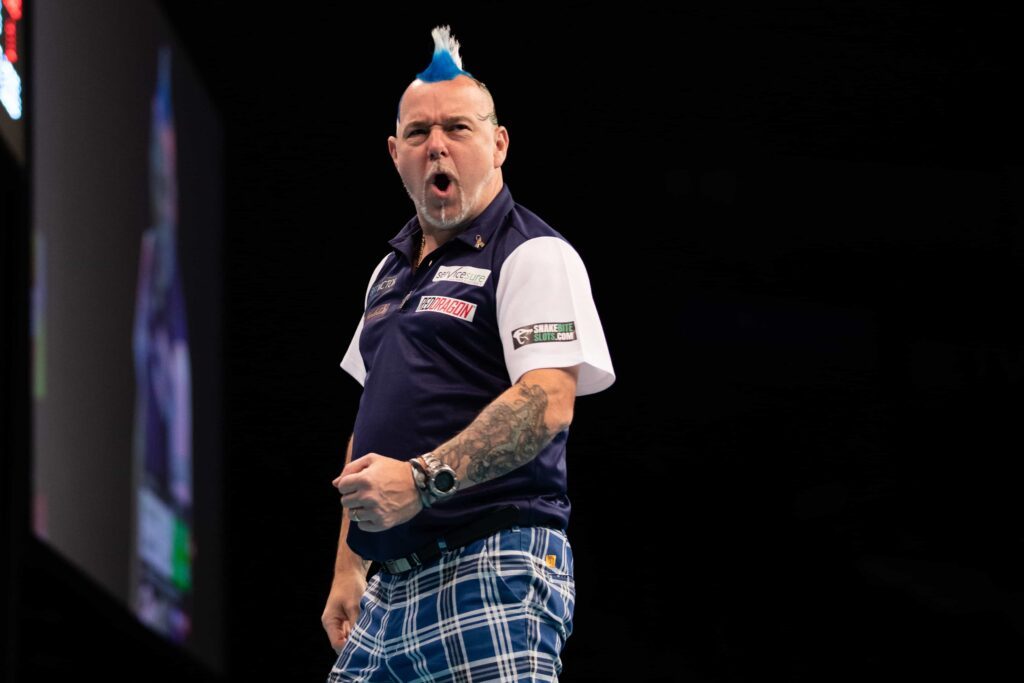 Photo: Stefan Strassenberg/PDC Europe
Peter Wright won both Players Championship 19 and Players Championship 20 this week.
At Tuesday and Wednesday two Players Championship events were being held. Peter Wright showed fantastic form, as he won both events. At Players Championship 19 he had a tournament average at 100.43 and at Players Championship 20 it was magnificent 103.76.
The two victoires means that he has won three tournaments in five days, as he won the German Darts Masters at Sunday.
Just as all the earlier Players Championship events, the PDC Nordic & Baltic region was being represented by Darius Labanauskas, Madars Razma and Marko Kantele. However it was not with any great success this time.
Darius Labanauskas managed to reach the round of 64 at both Tuesday and Wednesday. At Tuesday he won by 6-4 against Gary Eastwood in the first round, before losing 6-4 against Vincent van der Voort in the next. At Wednesday he won 6-3 against Ron Meulenkamp in the first round, before losing by the same numbers against Justin Pipe in the second round. This still means Darius Labanauskas secured himself £1000 for the Pro Tour Order of Merit, and thus he is now number 60 on that ranking.
Madars Razma did not have that good of a weekend, as he lost in the first round both Tuesday and Wednesday. At Tuesday he lost by 6-0 against a very well playing Jelle Klaasen. At Wednesday he lost 6-4 against the later winner Peter Wright.
Marko Kantele was somewhere in between, as he lost in the first round at Tuesday and in the second round at Wednesday. At Tuesday it was a loss of 6-5 against the former world champion Gary Anderson. At Wednesday he started of by beating Terry Temple by 6-5 and then lost 6-1 in the second round against Adrian Gray.