Daniel Larsson won all of his matches at Saturday, when he participated in the PDC Home Tour.
The PDC Home Tour has been on for some weeks. At Saturday we saw our first Tour Card holder from the PDC Nordic & Baltic region, as Daniel Larsson was amongst the four players in Group 23.
Daniel Larsson was already in action in the first match of the evening, as he was going up against Kyle Anderson. Even though Kyle Anderson was the highest rated player of the two, Daniel Larsson won the match by 5-2.
He followed up with another 5-2 victory, as he won against Dirk van Duijvenbode in his second match of the evening.
In the last match for the Swede, he was up against Martin Schindler. This ended up being Larsson's best match of the evening by far, as he averaged impressive 100.20 and won the match by 5-0.
Thus Larsson won the group without any problems and will be ready for the second phase of the tournament.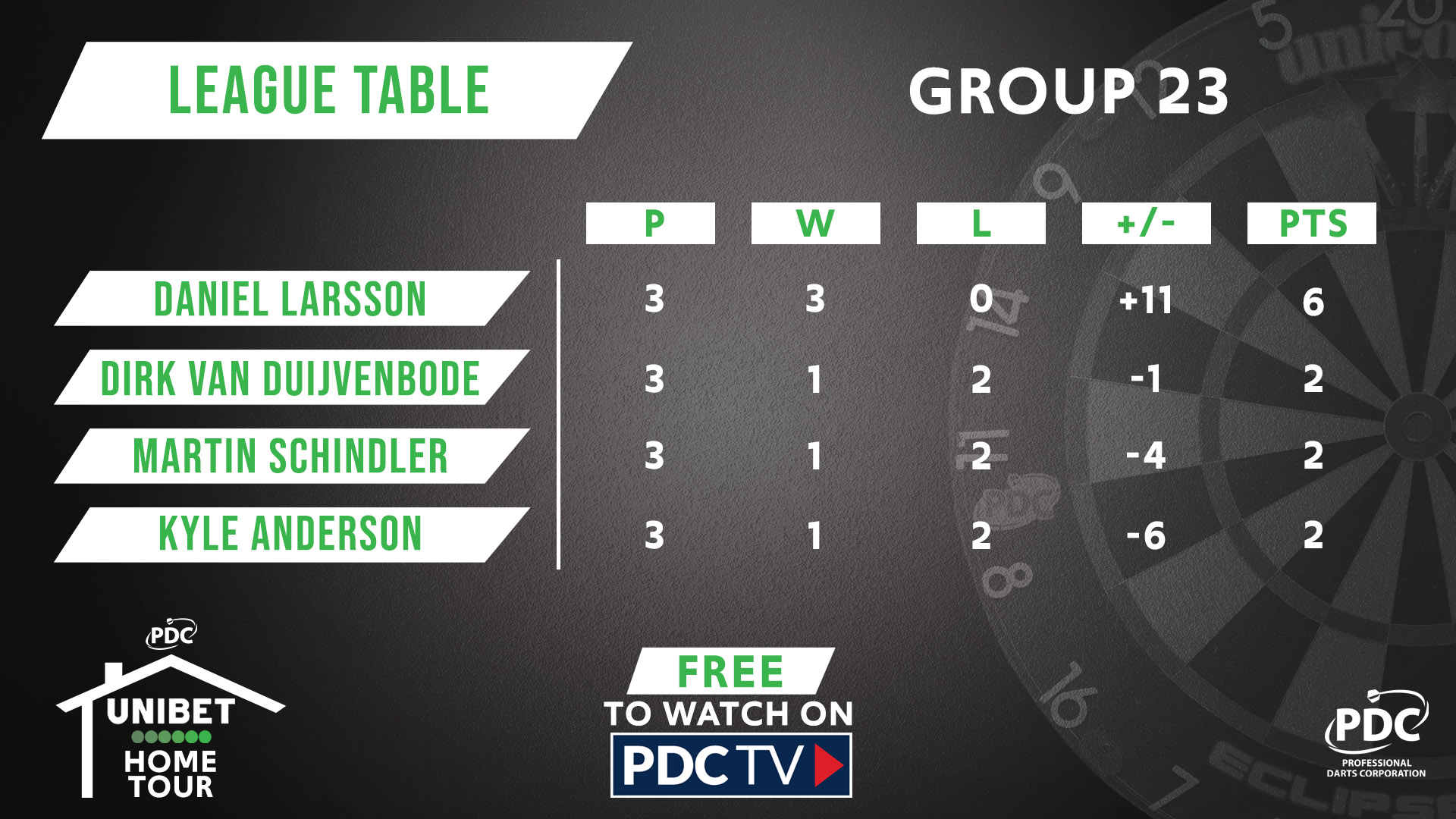 At Sunday we also saw Darius Labanauskas in action. Unfortunately not with the same outcome.
The Lithuanian was paired up with Jamie Hughes, Toni Alcinas and Krzysztof Ratajski in Group 24. Unfortunately Labanauskas lost against both Hughes and Ratajski. But in his match against Toni Alcinas he had no problems, as he -won the match by 5-0-