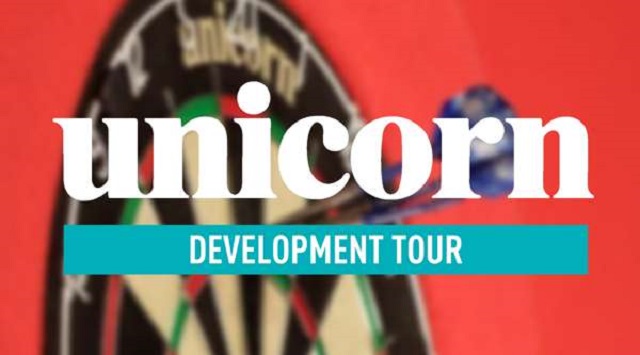 Atli Bjarnason was the only player from the PDC Nordic & Baltic region at the Development Tour this weekend.
This weekend the Development Tour continued with another four events. The PDC Nordic & Baltic region was only represented by Atli Bjarnason from Iceland.
He participated in all four events, and even though he did not secure himself some prize money for the ranking, he secured himself more experience.
At the Development Tour 13 he lost his first match by 4-0 against Maximilian Johansen averaging 53.5. Even though the result may tell another story, Atli Bjarnason had the opportunity to make a checkout in three of the legs, so it was a close match.
At DT 14 he won his only match of the weekend, as he beat Luca Giancarlo Orsini by 4-0 in the preliminary round. In the first round he then lost by 4-1 against Kevin Doets who averaged 75.9 against Atli's 58.3.
Alti Bjarnason made his best average in the preliminary round of DT 15, as he averaged 62.6 against Sam Cromwell. Unfortunately Cromwell averaged 79.8 and won the match by 4-1.
At the last event of the weekend, the Development Tour 16, Atli Bjarnason lost his match in the first round by 4-1 against Aron Boroczi even though he got himself up by 0-1.
Atli Bjarnason will be in action again this weekend, as he has registered for all five events on Iceland, when the PDC Nordic & Baltic will hold the third tournament weekend of the year.