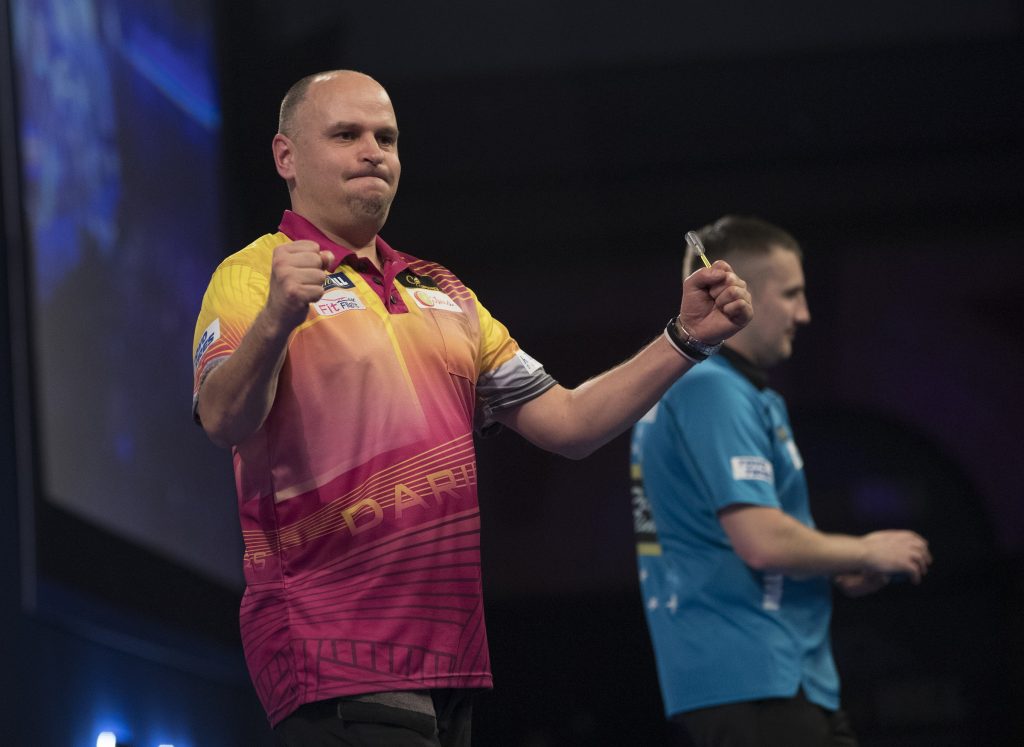 Players Cahmpionship was in the the program alongside a European qualification this weekend.
At Saturday and Sunday the Players Championship Tour continued. Already at Friday two tournaments were being held, as the European and the UK qualification for the Gibraltar Darts Trophy (ET13) were on the program.
In the European qualification we saw all three Tour Card holders from the PDC Nordic & Baltic region. Marko Kantele and Madars Razma lost already in the first round, but Darius Labanauskas got all the way and qualified for the tournament in Gibraltar. Thus he will join Cor Dekker at the tournament.
Unfortunately Darius Labanauskas could not continue the good run at Saturday, when the Players Championship 25 was being held. In the first round he met Arron Monk and lost the match by 6-5, even though he was up by 3-2 along the way.
Madars Razma and Marko Kantele also lost in their first round matches, as Madars Razma lost 6-3 against Keegan Brown and Marko Kantele lost 6-5 against Luke Woodhouse.
The event was won by Daryl Gurney, beating Nathan Aspinall bu 8-5 in the final.
At Sunday there were some success for Darius Labanauskas and Madars Razma, as they both reached the secound round.
Darius Labanauskas won 6-2 against Matt Clark in the first round, averaging impressive 100.4. In the second round he lost 6-5 against John Henderson.
Madars Razma impressed even more in the first round, as he averaged 104.3 against Vincent van der Voort and won the match by 6-2. In the second round he lost by 6-4 against Ryan Joyce, even though he averaged a good 94.3.
Marko Kantele lost already in the first round by 6-4 against Jose De Sousa.
Mensur Suljovic ended up winning the event, as he overcome Ian Whites impressive 107 average and won the match by 8-7.