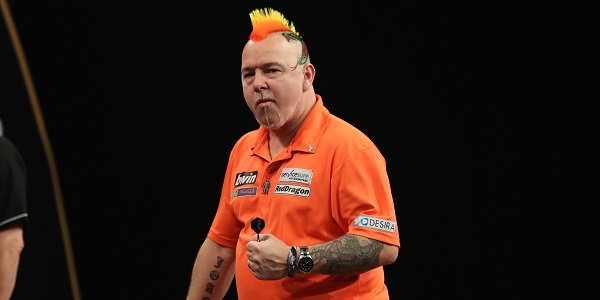 Peter Wright and Gerwyn Price won one Players Championship each this weekend, as the Nordic & Baltic players did not get to much success.
The Nordic & Baltic region were represented by Darius Labanauskas, Madars Razma and Marko Kantele this weekend, as another Players Championship weekend were being held.
None of the players managed to get past the first round at Players Championship 5, as Darius Labanauskas lost 6-4 against Scott Baker, Madars Razma lost 6-2 against Jeff Smith and Marko Kantele lost 6-2 against Brendan Dolan.
Instead Peter Wright stole all the headlines at the event, as the Scot missed one dart for a new average record. The Scot averaged 120.2 against Adrian Gray in the second round and won the match by 6-0.
Peter Wright then got all the way to the final, and he won the final by 8-6 against Gerwyn Price. In his seven matches, he averaged above 100 in six of the matches.
At Players Championship 6, the Nordic & Baltic players got some slightly better results, as all three reached the second round.
Darius Labanauskas won 6-3 against Callan Rydz in the first round and then lost by the same numbers against James Wade in the second.
Madars Razma won 6-2 against Bradley Brooks in the first round, and then he lost by 6-5 against Vincent van der Voort in the second round.
Marko Kantele lost 6-5 against Danny Noppert in the second round, after he had won 6-4 in the first round against Jason Lowe.
Gerwyn Price swapped his second place from Saturday with a first place this Sunday, as he won 8-7 against Michael van Gerwen in the final.