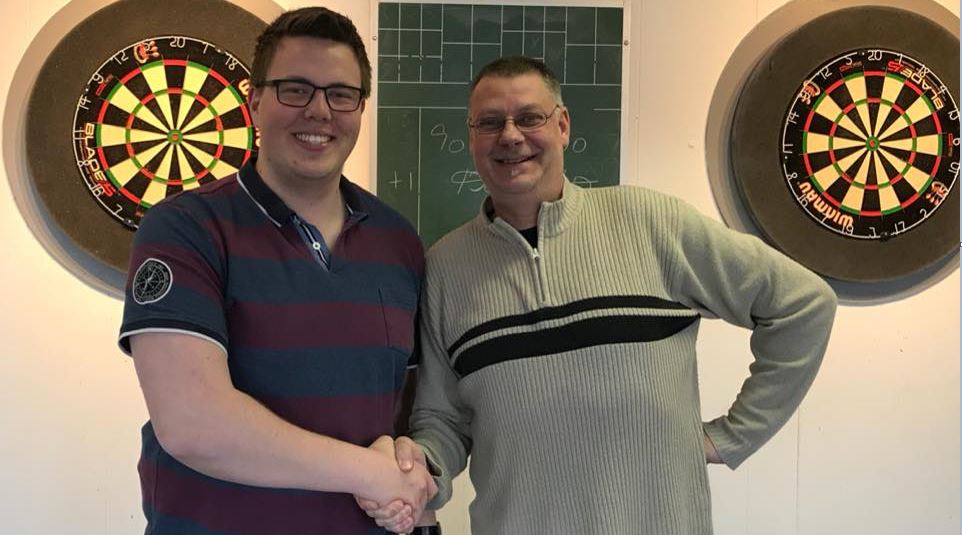 Nicolai Rasmussen secured himself £100 today at the Development Tour.
The PDC Nordic & Baltic region was represented in Saturday's two Development Tours by Denmark's Daniel Jensen and Nicolai Rasmussen and Sweden's debutants Hampus Norrström, Anton Resell, Oskar Vagberg and Viktor Tingström.
Development Tour 1 did not bring a lot of success for the six players. None of them made the last 64, which you have to do, in order to secure some prize money for the Order of Merit.
The tournament was won by Ted Evetts who averaged 94,04 throughout the entire tournament.
In Development Tour 2 Hampus Norrstrom won his prelim match with an 85 average only to be drawn against fellow Swede Viktor Tingström in the first round. Viktor won match with both commenting on how hard it was to play each other.
Viktor lost 4-1 in the next round to Cameron Doyle.
Anton Resell and Oskar Vagberg both lost their first matches in the tournament, and Daniel Jensen lost in his second match.
Nicolai Rasmussen though had a quite good tournament in the afternoon. He reached the last 32 before losing 4-2 against Metthew Holbrook. Nicolai Rasmussen averaged 73,86 throughout his four matches, with 75,3 being the highest against Rhys Julian.
The tournament was won by Nathan Rafferty, who won 5-2 in the final against Aiden Cope.