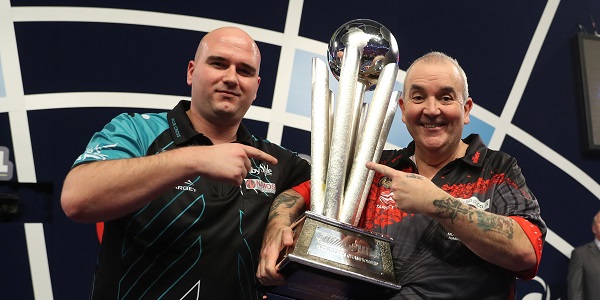 2018 is now two weeks old. A new year, with new opportunities is right in front of us.
A new year, means a new season. And the season of 2018 is going to be exceptional. Both for PDC itself, but also for the PDC Nordic and Baltic.
PDC will go into a new era, without the legend Phil Taylor. Can a new player fill his shoes? Maybe the new star Rob Cross?
And what about Rob Cross? He is surely the best story about how good you can become at darts, if you fight for it.
And why should it not be you next time? The PDC has had their Englishmen, their Dutchmen, their Scotsmen, why not a new star from Scandinavia or the Baltic's?
We cannot deny that the talent is here, but what about the will? In the 90's we saw our very own Jan Hoffman doing well at international level, we have seen Per Laursen and Magnus Caris compete at some of the big tournaments and lately we have seen Kim Viljanen and Marko Kantele play at the World Championship. Who is going to be the next big star on the PDC Nordic and Baltic Tour, or  maybe even on the PDC Main Tour? Is it one of the guys we already know or is it a new upcoming star?
The new season is ahead of us, so why not give it a go?
We have the first events in Copenhagen in a couple of weeks. After that we are going to Lithuania and Finland before the biggest event ever in Scandinavia will take place. The PDC Europe Tour 8 will take place in Copenhagen in June, and already in May PDC Nordic and Baltic players have the opportunity to qualify for this major event.
After ET8 the PDC Nordic and Baltic season continues in August with a trip to Gothenburg, Sweden.
The last event of the 2018 season will, for the first time ever, be held on the beautiful island, Iceland.